Regular price
Rs. 820.00
Sale price
Rs. 820.00
Unit price
per
Sale
Sold out
Bombay cutting, Kolkata Kadak, Dhaba Chai, Firangi Chai, Platform Chai.
The busy winding roads, swarmed with wheels, honking away. The incessant chatter of the crowded stations, people rushing in and out, and the clanging of the steel tiffins of the dabbawalas. It all falls silent once the first few drops of rain kiss the blue sea, and you take a sip of our fragrant BOMBAY CUTTING masala chai.

The roadtrip is incomplete without the honks of the brightly coloured trucks, the blue skies and the smooth highways. Longing for the destination and yet breathing in the journey?Enjoying the breeze, and the company? Make your pit-stop more memorable with a cup of our Dhaba Chai.

Inspired by the land of the orient, South East Asia- an area of riches galore, diverse cultures, mystery and romance. The aroma of lemongrass and ginger will submerge your senses and transport you miles away, as you take a sip of our aromatic, smooth and blissful Firangi chai.

When the city of joy wakes up at the break of dawn and the sunlight falls softly on the boats under the Howrah Bridge. When sweet Bengali voices are heard near the Kali Temple and you take a romantic and dewy morning stroll around the Victoria Memorial.
Awaken your senses with a cup of our KOLKATA KADAK Cardamom Tea.

The overflowing compartments of brightly coloured trains overlooking the crowded platforms. The luminous yellow street lights and the rural landscape.The winding railway tracks and the seemingly never ending journey back home. All you need to lift up your spirits is our tangy and soothing, Platform Chai
View full details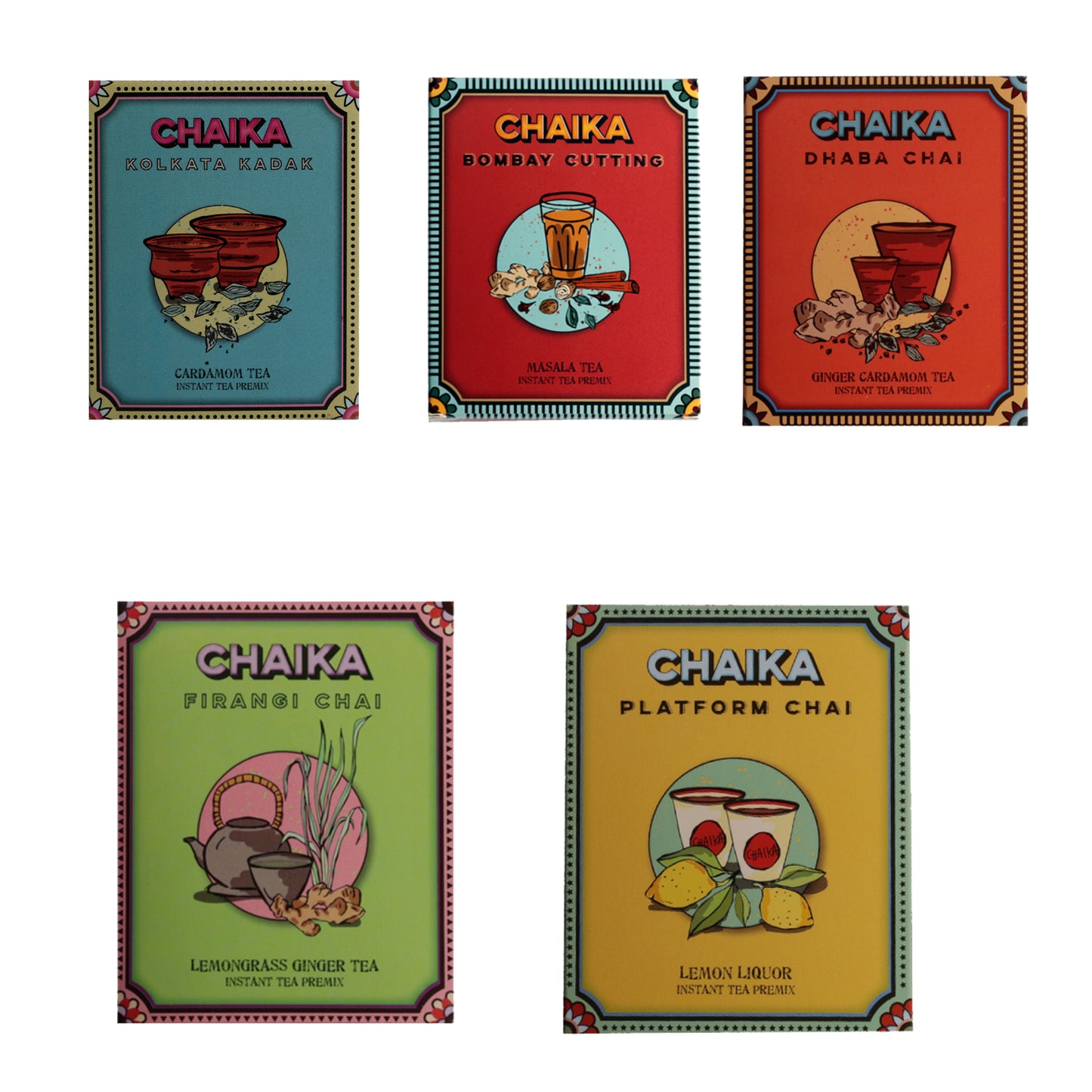 Buy in Combos & Save More
Buy in Bulk to Save more on your Favorite Chai!